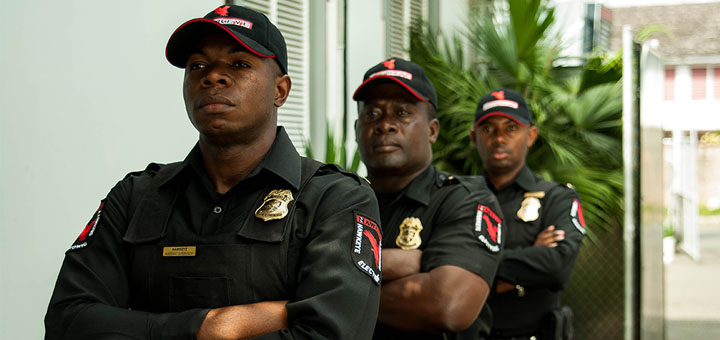 As the leader in electronic security solutions, Hawkeye has over the years purposed to seek out only the very best companies/manufacturers in the security industry and establish relationships in which we operate as business partners.
In this way our customers are sure to get the very best in technology and support for the products we sell, install and service. To this end Hawkeye is a representative of some of the biggest names in the security industry, names such as:
These companies provide the very best in security technology backed with unsurpassed technical support including advance replacement of equipment under warranty.

FAAC is the undisputed world leader in automated systems for opening gates, doors and garage doors. In 1965 FAAC introduced hydraulics in the gate-opening sector and, through the years, has perfected this technology and adapted it to a multiplicity of needs.In the 1980's, FAAC began producing its own electronic equipment, including access control devices, radio controls, safety and signaling systems. We were the first to use microprocessors in control units, SMT technology, as well as simplified self-learning radio controls.FAAC sells its products in over 100 countries world-wide.
What exactly does FAAC produce?
We produce automatic movement operators for gates, garage doors, barriers, rolling shutters, glazed doors, swing shutters, and access control systems. We offer countless solutions for intensive, heavy commercial uses as well as for residential applications.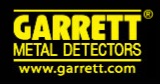 Garrett Metal Detectors began operation in 1964 and is now the global leader of walk-through, hand-held and ground search metal detection products and training for security and law enforcement applications. From the Olympic Games to U.S. and international airports, Garrett has the proven knowledge, experience and reliable products to meet your security needs.For over 40 years Garrett has engineered the most advanced metal detection products. Today, Garrett is the most recognized and trusted name in the industry. They offer a wide range of hand-held metal detectors and also walk-through metal detectors for all security checkpoint installations.

Honeywell Security products monitor and protect hundreds of homes and businesses in Jamaica. Committed to the security industry for over 65 years, Honeywell Security is one of the world's largest and most experienced security manufacturers, backed by the full resources of Honeywell Corporation.Honeywell Security manufactures more than 1,500 security products that are protecting over 15 million businesses, offices, factories, homes, government agencies, museums, malls and stores, worldwide. Whether it's a small shop or a large industrial or institutional facility, hard wired or wireless, a Honeywell security system can provide world-class protection in a cost-effective and reliable manner. Designed and manufactured to the highest standards, Honeywell Security equipment complies with all ISO-9001 protocols – an internationally recognized standard that defines a Quality Assurance System.

Keri Systems began operation in 1990 with single door stand-alone access control systems. Keri now manufactures card access control systems for managing 1 to 256 doors at a single site and thousands of doors over multiple sites form its Keri's Doors software. Keri's access control system expands one door at a time, allowing you to easily expand when needed.Along with their access control products, Keri also offers Photo ID Badging, Telephone Entry systems, integrated CCTV package and biometric solutions. Keri Products have been proven to be reliable, very simple to use and a very cost effective solution.

The Most Recognized Name in Security Management ProductsMorse Watchmans has been in security for over 110 years and has become the world's leader in security management products. From electronic guard tour equipment to key management systems, Morse products offer reliability, simplicity, and intelligent design. Whatever your application, Morse has products to help you maximize your security and simplify your security management.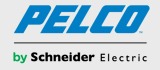 Pelco is a world leader in the design, development and manufacture of video security systems and supporting equipment. With a long and prestigious history of offering high-quality products and exceptional customer service, Pelco has become the most sought after product supplier in the industry.Operating from the largest manufacturing complex of these products in the world ‹ Pelco produces a complete offering of cameras, enclosures, positioning systems, network video products, matrix systems, digital video recorders and other video security electronics products in the never-ending pursuit of achieving 100-percent satisfaction for its customers.Respected as a major product innovator, Pelco manufactures a large number of special equipment items as well, including IP and network-based video systems, digital video recorders, and a wide range of award-winning camera positioning and systems. Pelco produces the industry-acclaimed Spectra®, Camclosure® and Endura® product lines, to name a few.Pelco constantly strives to maintain its position as the most reliable manufacturer in the industry. And to that end, the company has established an impressive array of customer service programs including:
Guaranteed Ship Dates
24-hour Technical Assistance
24-hour Turnaround on Replacement Parts and Repairs.

Manufacturer of the Worlds first wireless alarm system
with video camera integrated allowing for video verification.

Sensormatic Electronics Corporation is the world leader in electronic security to retail, commercial and industrial markets. The company's electronic article surveillance (EAS), closed circuit television (CCTV) and exception monitoring systems are used by soft goods and hard goods retailers to deter shoplifting and internal theft. Sensormatic CCTV, access control and electronic asset protection (EAP) security systems are used by retail, commercial and industrial customers to protect assets, information and people.