Avia Collinder, The Gleaner – October 4, 2009.
For an installation fee of $120,000 upwards and monthly charge of $10,000, security-conscious Jamaicans can now monitor movements at their homes via their mobile phones.
The service is also available to businesses at average subscription cost of $250,000 plus a monthly fee.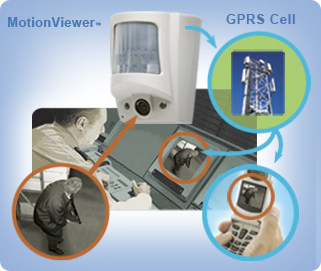 Six weeks into its launch in Jamaica, the latest electronic security surveillance system is being touted as more cost-effective than manned security solutions, creating the possibility of job losses for security guards.
Hawkeye Electronic Security Limited says it has struck a partnership deal with United States-based RSI Video Technologies to bring to the Jamaican market the new product, Videofied, a wireless video security system which delivers alarm notification and video images in real time to its monitoring centre and, if clients desire, to their mobiles.
Significant savings
"Some of our customers are looking at the solution to reduce the need for static guards, which would result in significant savings for them," said Sean Clacken, Hawkeye's sales director.
A security guard earns at the very minimum $151.60 per hour, and would on a 40-hour weekly schedule be paid basic wages of just over $6,000 per week.
"By simply deploying the outdoor motion viewers to watch sensitive areas, companies will be able to reduce their guard complement and allow the Videofied technology to work for them," said Hawkeye Managing Director Derrick 'Ricky' Mahfood.
Hawkeye, a 21-year-old company with 160 employees, operates in three of the largest urban centres: Kingston, Montego Bay and Mandeville, where it recently expanded.
The new office has a five-mem-ber response team Mahfood said.
The company is not engaged in the supply of the traditional security guards posted on properties but sells mainly electronic surveillance that is backed by response teams that are deployed from various posts in the areas the company serves.
Videofied represents a step up on the motion technology the company previously sold, Mahfood said.
Those surveillance equipment often could not determine whether, on some properties, alarms had been tripped by intruders or a really strong breeze.
Noting that unlike closed-circuit systems, for example, Videofied provides video verification when motion is detected and eliminates false dispatches that can be triggered by animals or moving tree branches.
The video component of the new service, however, feeds the image to the monitoring centre in real time, allowing a better read of the situation, he indicated.
"Once an indoor or outdoor motion viewer detects movement it sends a video clip to our 24 hour monitoring centre," Mahfood said.
"Video clips can be simultaneously sent to the client's smartphone.
The new system is said to be wireless, portable and uses internal batteries with a 3-year life span and each operating system can accommodate up to 24 motion viewer cameras.
"If an intruder is spotted on the video image, an armed response team is dispatched and the police notified," Hawkeye said. "We can say there is a crime in progress because of what we see."
The company has not disclosed details of the deal with RSI Video Technologies, but said the arrangement is based on the level of sales it can generate in Jamaica.
The product is being pitched at households as well as business installations, such as cell towers, pumping stations, vacant buildings, construction sites, power stations, warehouses and for rooftop monitoring.
Hawkeye says more than 100,000 Videofied systems have been installed in countries in Europe, Asia, United States, Australia and South America over the past two years.