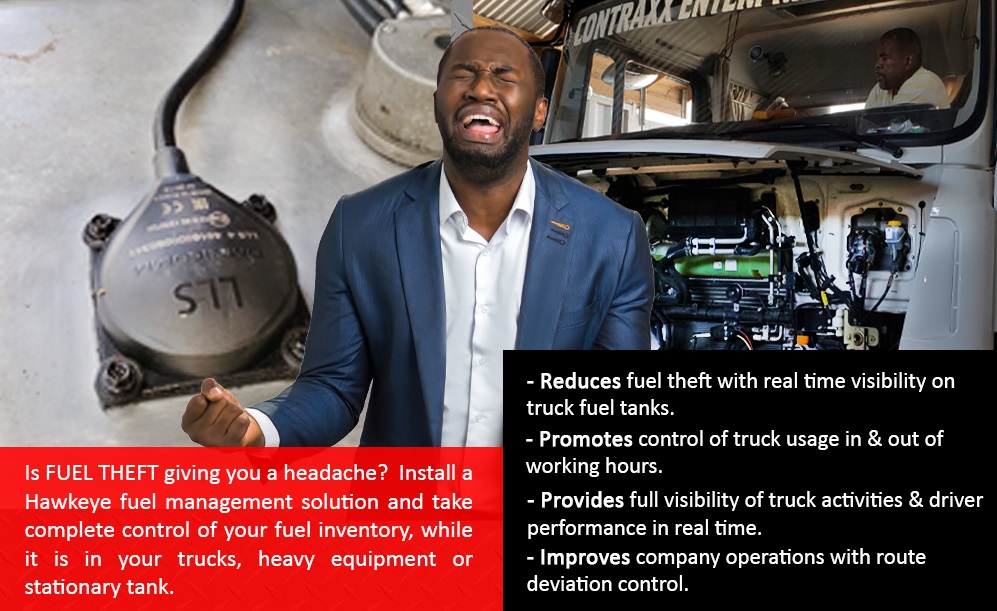 If you manage a fleet of vehicles, the cost of fuel is a major cost to your fleet. Our fuel management solutions can help to detect and prevent fuel loss in your vehicles or pumping facilities resulting in huge savings, return on investment and reduction in your fuel management administration burden. Our Fuel Management Solution for vehicles, also provide built in vehicle tracking allowing you even greater management of your fleet.
BENEFITS.
Some of the major benefits of our technology are:
Improves administrative efficiency with full visibility of the companies operations over a single cloud based application platform in real time.
Promotes high security administration with controlled user access by roles, unlimited automatic software and security updates, and disaster data recovery plans with automated backups.
Improves productivity with real time alerts for abnormal fuel inventory, abnormal fuel out of vehicles.
Increases security of unattended fuel dispensers while guaranteeing fuel dispensing to authorized vehicles only.
Guarantees accuracy of fuel records per pump with time, date, vehicle, driver and quantity
FEATURES.
Provides fuel only if: fuel attendant has presented valid identification, or dispenser nozzle is inside the tank of an authorized vehicle with RFID technology
Restricts type of fuel supplied to each vehicle by date, quantity or value
Registers detailed information per fuel transaction (date, time, fuel attendant, asset ID, start and end time of transaction, totalizer, type of fuel, quantity and value).
Provides fall back recovery in case of connectivity loss with servers during clearing transactions
Enables self service operations for unattended pumps with preauthorized transactions.
Permits fuel attendants shifts management automatically or by request
Permits communication to cloud SCI's application "Fleetsap" over local TCP/IP or GSM units as required per installation case.
Permits manual or automatic collection of vehicle ECM data during refuel transaction.
Permits integration with tank inventory monitoring systems
Ability to control one or multiple pumps at the same time.
The successful implementation of fuel and fleet management technologies will result in the highest return on investment and the greatest reduction in fuel losses and administrative expenses.